Join us at VCU's Preview Day
April 8, 2023
We want you to feel comfortable and knowledgeable about your new life as a VCU Ram.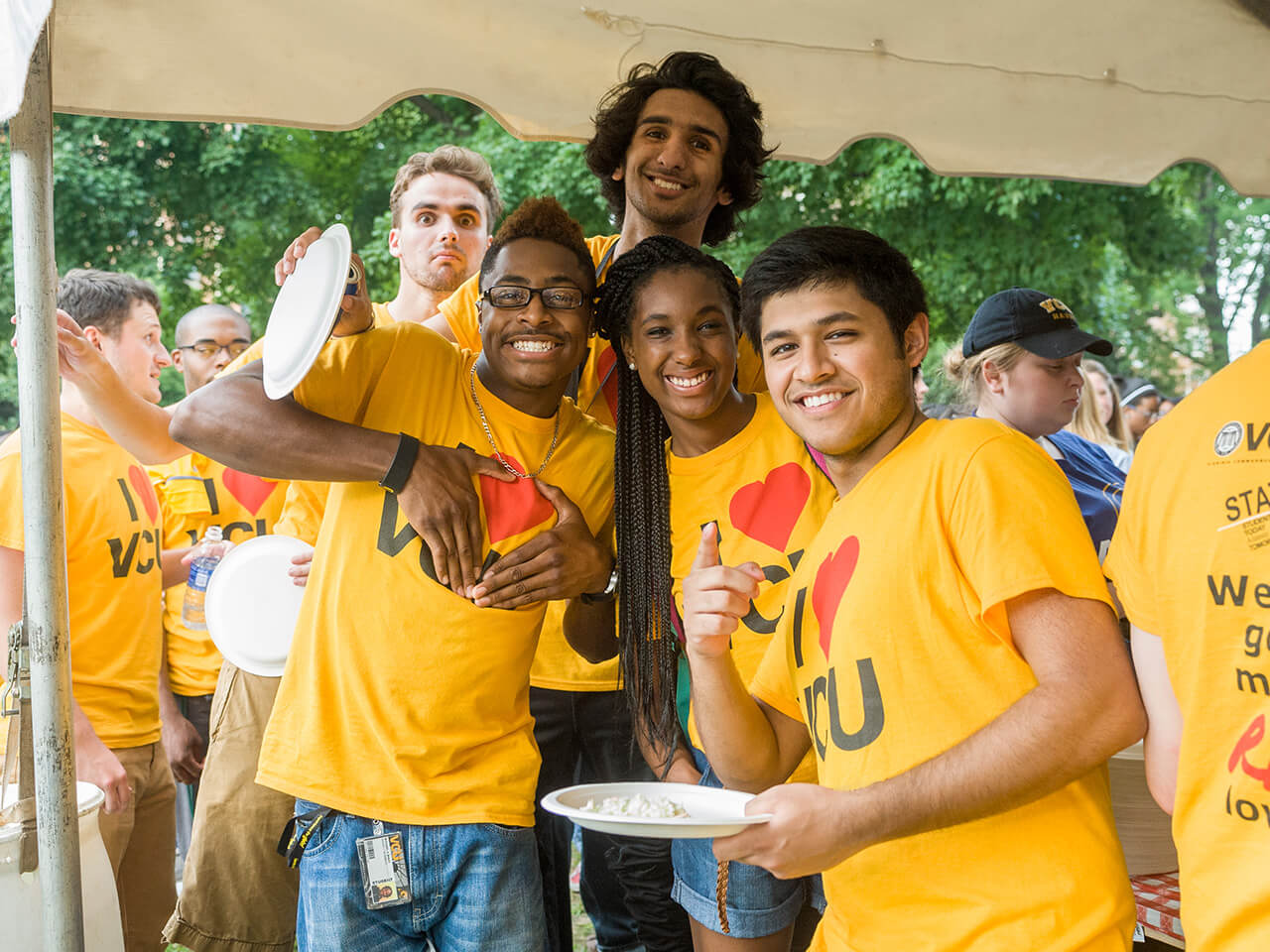 Preview Day highlights
Preview Day is an opportunity for accepted students to spend time on campus and get a preview of life as a VCU Ram. Even if you've visited campus before - Preview Day will offer a unique immersive experience for you and your family. During Preview Day you will:
Spend the morning with your academic area of interest
Tour a room in one of our residence halls
If you haven't already, accept your offer of admission on-site and get early access to register for orientation
Connect with other admitted students and their families
Celebrate this amazing milestone - we can't wait to welcome you to the VCU RAMily!
View the April 8 Preview Day Program
Virtual Preview Week
Can't attend VCU's in-person Preview Day? Attend Virtual Preview Week, nightly from 5 to 7 p.m. on Monday, April 3 - Thursday, April 6.
Please check your email for details on how to register for these events.
Preview Day schedule
Morning
9 - 9:45 a.m.: Check-in (various locations)
Check in directly within your academic department and spend the morning connecting with faculty, staff and students in your learning community.
9:45 a.m - noon: Departmental sessions (various locations)
Most departmental sessions end around noon, allowing you time to enjoy lunch with us and explore the rest of campus in the afternoon.
Afternoon
Noon - 3 p.m.: VCU Student Commons, 907 Floyd Ave
Spend the afternoon learning about VCU's wealth of student resources, as well as get any questions answered you have about next steps in the enrollment process.
Full program schedule coming soon.
Parking
Complimentary parking available from 8 a.m. - 3:30 p.m. at the following locations:
Jefferson Street Deck (most convenient to School of Business, College of Engineering) - 100 S. Jefferson Street
West Main Street Deck (most convenient to College of Humanities & Sciences, College of Health Professions, VCU Life Sciences, L. Douglas Wilder School of Government and Public Affairs, and School of Social Work) - 801 W Main Street
Check-in locations
See a map of check-in locations
You will check in at the school or department where your degree program is housed: