Graduate requirements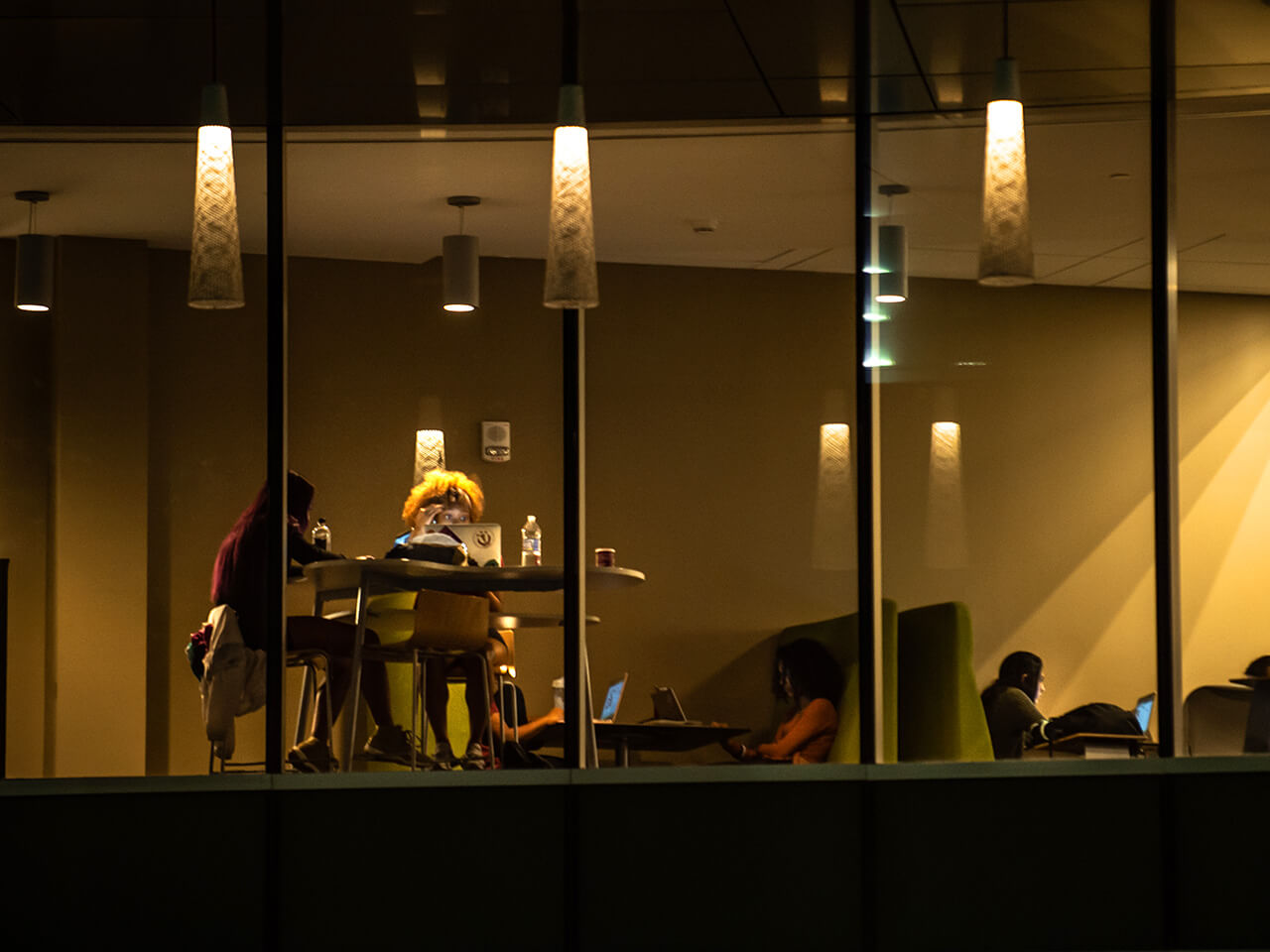 Review application requirements and materials you must submit in your graduate application to VCU.
Application materials
Find out about the materials you'll need to submit with your application.
Personal statement
All graduate and professional program applicants must submit a personal statement. Applicants should check their desired program's website as some programs specify items that should be included in your statement. If the program you are applying to does not specify their questions, your personal statement should include:
Your career goals and how the graduate program would help you meet those goals
Prior work and life experiences related to your interest and aptitude for the program
Your perception of your intellectual capability to successfully complete the graduate program
Information about academic honors or professional awards, including scholarships, fellowships, prizes, honorary society memberships, publications, inventions or other creative work
If appropriate, attach a resume or curriculum vita that includes all relevant information and professional designations. Applicants are encouraged to upload their personal statement through the online application.
References
Three references are requested. You will be asked for their names and email addresses in the online application. Please choose references who can address your academic and professional abilities and preparation for graduate study.
Transcripts
Unofficial transcripts from all postsecondary institutions should be uploaded with your online application and may be used for departmental admission review purposes.
If offered admission, you will be directed and required to submit to the VCU admissions office an official transcript from any institution from which a degree has been awarded to finalize your admission. Transcripts are considered official if they are sent to VCU directly from the issuing institution.
Official transcripts that are not in English must be accompanied by an official English translation. The Office of Admissions reserves the right to request English translations of diplomas prior to granting admission.
Prospective students who have studied outside of the U.S. must provide an official course-by-course external credential evaluation as a required part of the admission process. This report should be sealed and unopened, and sent directly to the Office of Admissions. All official transcripts and relevant credentials (e.g., diplomas and marksheets) will be required if admitted. All external credential evaluations should be no older than two years as of the official date received by the Office of Admissions. Once credentials and/or credential evaluations are sent to VCU, they will not be returned to the prospective student or sent to a third party.
Professional evaluators recognized at VCU
Educational Credential Evaluators Inc. (ECE)
P.O. Box 92970
Milwaukee, Wisconsin 53202-0970
USA
Phone: (414) 289-3400
Fax: (414) 289-3411
Website: ece.org
(ECE is recommended for undergraduate engineering and the School of Nursing.)
World Education Services (WES)
P.O. Box 5087
Bowling Green Station
New York, New York 10274-5087
USA
Phone: (212) 966-6311
Fax: (212) 739-6100
Website: wes.org
(WES is not recommended for high school transcripts.)
SpanTran Evaluation Services
2400 Augusta Drive, Suite 451
Houston, Texas 77057
Phone: (713) 266-8805
Fax: (713) 789-6022
Email: apps@spantran.com
Website: spantran.com
(SpanTran also provides translation services.)
Academic Evaluation Services Inc.
5620 East Fowler Avenue, Suite E
Tampa, Florida 33617
Phone: (813) 374-2020
Fax: (813) 374-2023
Email: info@aes-edu.org
Website: aes-edu.org
Academic Credentials Evaluations Institute Inc.
P.O. Box 6908
Beverly Hills, California 90212
Phone: (310) 275-3530
Fax: (310) 275-3528
Website: acei1.com
e-ValReports
3213 West Wheelers Street, #287
Seattle, Washington 98199
Phone: (206) 257-4249
Fax: (206) 687-7944
Website: e-valreports.com
Test scores
Most graduate programs consider scores from common and relevant tests, although standard entrance examinations are not required by the graduate school at VCU.
To check if your specific program requires an entrance exam, review the Graduate Bulletin. If your native language is not English, you must submit scores for the Test of English as a Foreign Language, Pearson Test of English or International English Language Testing System in addition to any other test scores required.
Official scores must be reported directly to the Office of Admissions by testing agencies; an official copy must be received before a final offer of admission can be made. The school code for admission testing is 5570.
To register for a test or to request that an official report be sent to the Office of Admissions, refer to the following websites:
Prior to submitting your application
Before submitting your application, please check that all documentation is accurate, that all forms have been signed, and that you've made a copy of everything for yourself. Documents will not be returned.
If you need to submit paper documents (such as official transcripts) after your online application has been submitted, mail them to:
Virginia Commonwealth University
Office of Admissions
Box 843051
Richmond, Virginia 23284-3051
Supplemental application materials
If you have already applied through a Centralized Application System (CAS), you may have been directed by your department/program to complete the VCU Supplemental Information Application.
Connect with VCU's
Graduate School
At VCU, you can choose from more than 140 master's, doctoral and certificate programs. And as a graduate student, our Graduate School supports you as you further your education and achieve your full potential.
Important dates
Graduate application deadlines vary by program. Check the Graduate Bulletin to find application deadlines for our master's and doctoral programs.